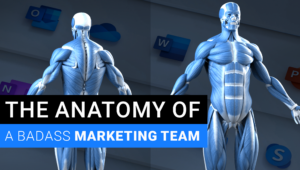 Inspire workshop: The Anatomy of a badass marketing team – Gebruik van Microsoft 365 en ecosysteem

Met de komst van het ConXioN Experience Center, besliste ConXioN een drie tal jaar geleden om hun marketing, communicatie en media activiteiten volledig in house te organiseren. Hoe dit team eruit ziet en gebruikt maakt van het Microsoft ecosysteem om samen te werken en te automatiseren kom je tijdens deze sessie te weten. Laat je inspireren door de Digital first approach van het team.
Wat je tijdens deze Inspire Workshop zal ontdekken: 
· De anatomie van het team
· Dagelijkse werking en gebruik van Microsoft Teams
· Wanneer gebruik je OneDrive, Teams of SharePoint en wat zijn de mogelijkheden?
· Marketing en sales beheer met Microsoft Dynamics 365
· Marketing automatisatie
· Interne communicatie mogelijkheden, policy en herleiden van e-mails
· Lessons learned
Q&A
Benieuwd hoe het marketingteam van ConXioN dagelijks gebruik maakt van Microsoft 365 en haar ecosysteem? Dan is deze workshop zéker iets voor jou!
Absoluut! Je dient je collega enkel nog apart in te schrijven op de eventpagina.
Deze workshop wordt volledig gratis aangeboden door ConXioN. Je dient je enkel op voorhand in te schrijven via de website.