conxion experience center
Beleef technologie en laat je inspireren op onze unieke eventlocatie
Jouw ideale locatie voor inspirerende business events en meetings
Mogelijkheid tot een begeleide Experience Tour, gegeven door onze Tech Expert
Geniet van een state of the art, ergonomische setting, powered by Ergodôme
Catering op maat. Van broodjeslunch tot tapas, tot een sterrenlunch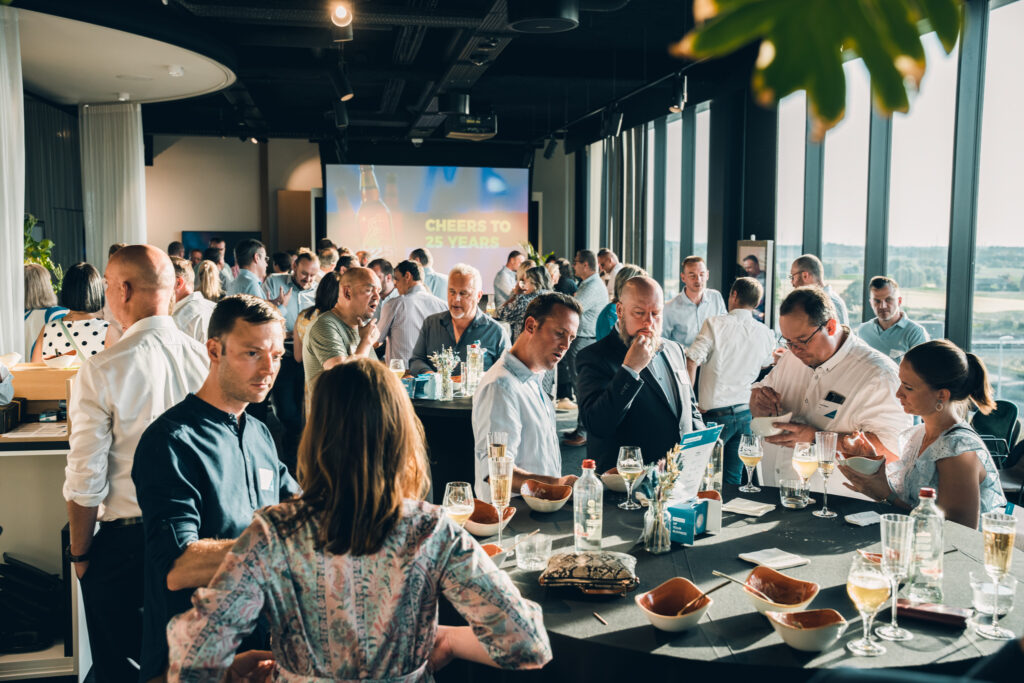 Adembenemende view op de Waregemse Skyline
Het ConXioN Experience Center is makkelijk bereikbaar dankzij de ligging op de E17, op de grens tussen West- en Oost-Vlaanderen. Je geniet van een adembenemende view op de Waregemse Skyline. 
Maak van jouw event een onvergetelijke belevenis
Verbluffende faciliteiten voor het perfecte evenement
Of je nu een bedrijfsevenement, seminar, productpresentatie of teambuilding organiseert, ons gebouw biedt de ideale omgeving om indruk te maken op jouw gasten. Met onze moderne faciliteiten, state-of-the-art technologie en flexibele ruimtes kunnen we aan al jouw behoeften voldoen.
Om binnen te stappen in het ConXioN Experience Center stap je naar het meest rechtse gebouw en bel je aan bij de schuifdeuren. We zoemen je binnen, waarna je de lift tot het 4e verdiep kan nemen.
Welkom in ons ConXioN Experience Center!
Kevin Couvreur, jouw aanspreekpunt
Zeg je ConXioN Experience Center? Dan zeg je Kevin Couvreur. Onze ConXioN Experience Center Director verwelkomt je met veel enthousiasme voor een experience tour, waarin je ondergedompeld wordt in grensverleggende technologie en ontdekt hoe je je business 'future proof' kan maken.
Rijd de parking op die staat aangeduid met een bordje 'ConXioN Experience Center'.
Vóór en naast het ConXioN Experience Center vind je een lange parkeerstrook. Kijk uit naar de bordjes met daarop het ConXioN-logo: dit is jouw parkeerplek!
Til je business event naar een hoger niveau
Neem vrijblijvend contact op dan bekijken we samen met de mogelijkheden voor jouw event.