ConXioN is Cisco Belux Small & Medium Enterprise Business Partner en Cisco Capital Partner of the Year
ConXioN is Cisco Belux Small & Medium Enterprise Business Partner en Cisco Capital Partner of the Year
Naar goede gewoonte reikt Cisco elk jaar de BeLux Partner Awards uit. Zestig partners tekenden present op het Cisco partnerevent in Beersel.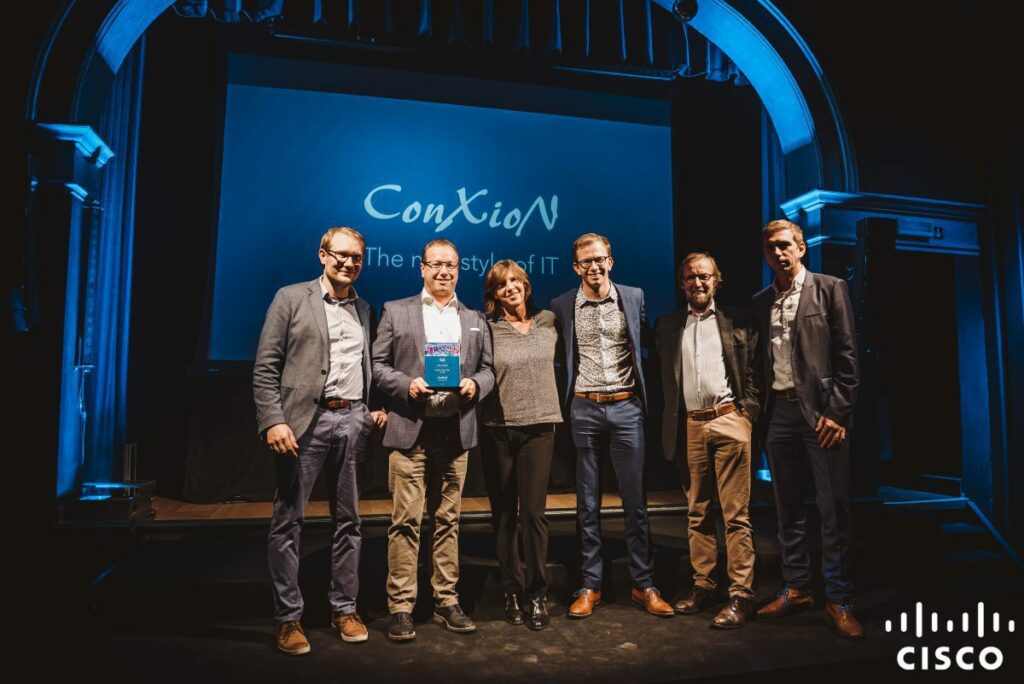 Adviserende rol zorgt voor toegevoegde waarde
ConXioN kreeg de awards Cisco Belux Small & Medium Enterprise Business Partner and Cisco Capital Partner of the Year in ontvangst, een onderscheiding dankzij onze adviserende aanpak op vlak van connectivity en security.
Geen enkele andere technologieleverancier stelt organisaties in staat deze mogelijkheid te activeren zonder te moeten betalen voor meerdere onderliggende softwarelicenties.
Way to go, Microsoft!
Cisco Premier Certified Partner
ConXioN benadert steeds haar cliënteel vanuit een aantal vaste waarden: proximiteit, flexibiliteit en kennis. Kennis kan je enkel staven door expertise op te bouwen in de vakgebieden waarin ConXioN wil uitblinken en zich wil differentiëren. Deze expertise wordt bij Cisco gekoppeld aan certificatietrajecten om zo de nodige competenties op te bouwen. Het Cisco Premier Certified Partnership, in combinatie met onze dienstverlening, zorgt ervoor dat u aan het juiste adres bent voor connectiviteit, beveiliging en mobiliteit.
Concreet staan wij in voor:
Networking
Security
Datacenter oplossingen
Services