ConXioN is Cisco Security Partner of the Year 2017
ConXioN is Cisco Security Partner of the Year 2017
Naar goede gewoonte reikt Cisco elk jaar de BeLux Partner Awards uit. Zestig partners tekenden present op het Cisco partnerevent in Diegem. Er werden maar liefst veertien prijzen uitgereikt, het resultaat van een grand cru jaar 2017.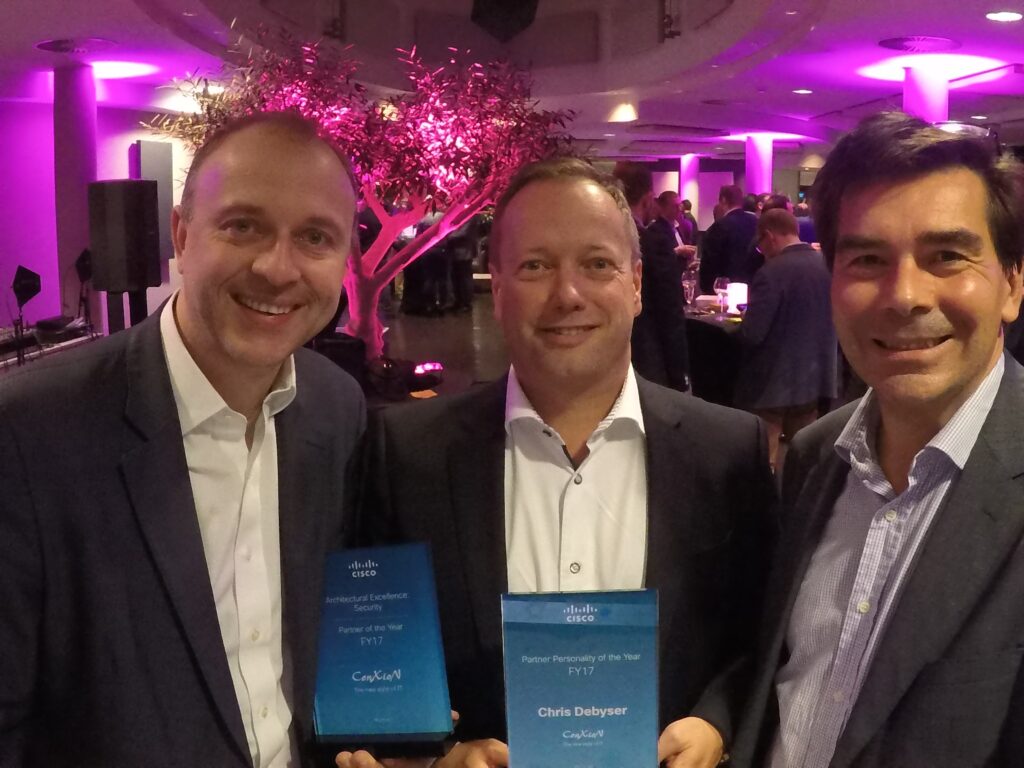 Adviserende rol zorgt voor toegevoegde waarde
ConXioN kreeg de Security Partner of the Year Award, een onderscheiding dankzij onze adviserende aanpak op vlak van security, awareness en GDPR.
Partner Personality of the year
"Ten slotte willen we nog even stilstaan bij een ondernemer pur sang die zijn bedrijf naar ongekende hoogten stuwt. ConXioN groeit zeer sterk en dat mag Chris Debyser op zijn conto schrijven. Chris schat de waarde van partnerships hoog in en dat levert een open, positieve en creatieve samenwerking op. ConXioN zet sterk in op customer value, het codewoord bij de West-Vlamingen. Dat levert een incrementele business op van nu al 2 miljoen euro. Proficiat, Chris !" aldus Arnaud Spirlet, CEO Belux Cisco.