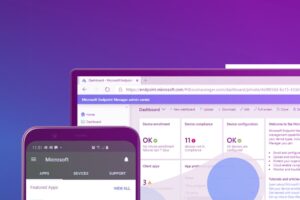 Azure Academy: Automation
Op zoek naar manieren om tijd te besparen en je overheadkosten te verlagen? Dan is het automatiseren van je cloudbeheertaken wellicht een oplossing. Azure Cloud Automation zorgt ervoor dat alle terugkerende, tijdrovende én foutgevoelige cloudbeheertaken geautomatiseerd worden. Deze tool kan je zowel op Windows- als Linux-systemen bijwerken in hybride omgevingen, wat uw efficiëntie en productiviteit verhoogt. Bovendien kan je configuratiebeheer in de cloud vereenvoudigen door gebruik te maken van cloudgebaseerde tools, wat leidt tot een betere beheersbaarheid en een lagere TCO (Total Cost of Ownership).
Azure Cloud services biedt heel wat voordelen voor je bedrijf, waaronder het besparen van tijd en het verlagen van overheadkosten, het bijwerken van systemen in hybride omgevingen, het vereenvoudigen van configuratiebeheer in de cloud, het bijhouden van wijzigingen en het integreren met afhankelijke services. Al deze factoren samen kunnen bijdragen aan het leveren van snellere, betrouwbare services voor uw klanten.
Op de dag zelf is het best om ons telefonisch te contacteren of er nog plaats is.