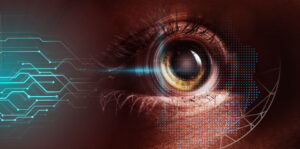 Never waste a good crisis.
2023 belooft een jaar te worden met heel wat uitdagingen. Misschien wel hét moment om te investeren in wat écht belangrijk is voor je onderneming. En daar helpen we jullie graag bij!
Op donderdag 12 januari vormt het ConXioN Experience Center het decor voor een exclusieve sessie met Marijke Schroos (General Manager bij Microsoft) en Maarten Bovée (Cloud Solution Advisor bij ConXioN). Alle ogen worden die dag gericht op wat Microsoft ons zal brengen in 2023.
Tijdens deze sessie vertellen we je alles over de transformatie, strategische visie én roadmap van Microsoft. Daarnaast deelt onze Cloud Expert, Maarten, de allerlaatste updates rond kost- en performantieoptimalisatie en toont hij hoe ConXioN als partner jouw bedrijf kan ondersteunen in the war for talent.
Maarten Bovée presenteert jullie:
– Hoe jouw bedrijf kan besparen met IT
– Cloud Center of Excellence: what, why and how?
Marijke Schroos presenteert jullie:
– Microsoft 's Transformation
– Strategic vision for 2023
– Roadmap
Ook deel uitmaken van deze exclusieve sessie? Claim your seat en schrijf je in.
We sturen je een extra bevestigingsmailtje wanneer je deelname wordt goedgekeurd.
📅  12 januari 2023
🕜 17u00 – 19u30
🏢 ConXioN Experience Center
📩 Inschrijving enkel mogelijk op uitnodiging
Deze sessie is uitsluitend voor diegene die een persoonlijke invite ontvingen. 
De reeks inspire sessies worden gratis aangeboden door ConXioN. Je hoeft je enkel op voorhand in te schrijven op deze eventpagina.