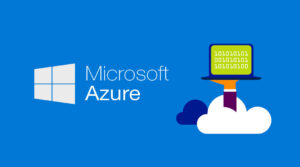 Migratie en modernisering versnellen met Microsoft Azure
Of je nu al geniet van de voordelen van cloud of nog maar de eerste stappen zet naar de digitalisering van je bedrijf, het optimaliseren en managen van je IT infrastructuur vergt de nodige kennis en ervaring. Daarom vertellen onze cloud-natives je tijdens deze sessie alles wat jij wil weten over Microsoft Azure!
Eén van de belangrijke redenen om gebruik te maken van Microsoft Azure zijn snelheid, schaalbaarheid en beveiliging.
De beveiligingsfuncties die Microsoft aanbiedt op Azure, gekoppeld aan de beveiliging binnen Microsoft 365, zijn van onschatbare waarde voor jouw omgeving. Deze diensten zijn allemaal gelinkt aan jouw Microsoft 365 omgeving en worden elke maand verder uitgebreid met extra Microsoft diensten.
Microsoft Azure biedt een infrastructuur waarbij je binnen enkele minuten kan up- en downscalen. Dit betekent dat je het makkelijk kan aanpassen naar de behoeften van jouw bedrijf. Schaalt je bedrijf onverwachts op? Azure schaalt mee. Dé perfecte oplossing voor onze huidige, snelle economie en de dynamiek van hedendaagse bedrijven. Ook de opzet van die omgeving kan automatisch via Azure DevOps, wat uitbreidingen en aanpassingen nog makkelijker maakt.
Daarnaast kan ook jouw eigen automatisatie opgenomen worden in Azure. Hiervoor kunnen we beroep doen op de ServerLess opties zodat je geen VM meer moet opzetten, waardoor alle bijkomende kosten & soms dure onderhoud helemaal wegvallen.
Tevens zorgt de toegang tot zowel infrastructuur als services op Azure ervoor dat je snel nieuwe en innovatieve functies aan de gebruikers kan leveren. Daarnaast betaal je enkel naar gebruik. Zo wordt je nooit met onverwachte kosten geconfronteerd.
Benieuwd wat Azure voor jouw bedrijf kan betekenen? Schrijf je gratis in and grab your seat!