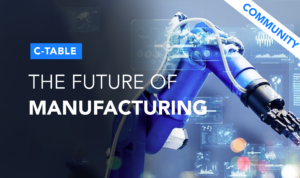 The Future of Manufacturing: robotics, digitalisation, vision & AI
Vraag jij je af hoe je het grote tekort aan werkkrachten kan aanpakken? Hoe je competitief kan blijven in een markt waar de loon-grondstoffen en energiekosten exponentieel stijgen? Hoe je efficiënter en kwalitatiever tewerk kan gaan? Hoe automatisering je hierbij kan helpen? 
Technologiepartners Keyence, Stäubli, Vintecc, ConXioN en VINTIV inspireren je in het wat en hoe van machinevisie, robotica, machinebouw en digitalisering. Dat doen ze aan de hand van een concrete case en live demo's.
De sterke evoluties in deze domeinen laten immers toe om verder te automatiseren waar dat vroeger onmogelijk of ondenkbaar was, zeker in omgevingen vol variatie en flexibiliteit. Door deze evoluties te koppelen aan machineontwikkeling op maat, kan je als maakbedrijf gigantische stappen zetten in efficiëntie en kwaliteitsverbetering.
Let's go the extra mile, together!
Bij een laminaatproducent worden de panelen op maat gesneden voor de klant. Het automatiseringsproces is erg uitdagend, want laminaat is een zeer gevoelig product en raakt snel beschadigd. Hierdoor is het ook moeilijk automatisch te manipuleren en zijn er vandaag nog heel wat operatoren nodig om de lijn te bedienen. Tot slot dient er ook een manuele kwaliteitsinspectie te gebeuren, wat de kans op fouten nogmaals verhoogt.
Ons Robotics-team to the rescue!
Benieuwd hoe deze 4 bedrijven samen dit proces kunnen upgraden en vereenvoudigen met behulp van robotics, digitalisatie, vision en AI? Ontdek het tijdens een culinaire sterrenlunch in het ConXioN Experience Center!
Timen Floré is directeur en oprichter van VINTIV Waregem. Hij is verantwoordelijk voor het lokale engineeringsteam en de verdere uitbouw van de hub als volwaardige entiteit binnen de organisatie van de Limburgse machine ontwikkelaar VINTIV.
Vincent Theunynck is mede-oprichter en managing partner van Vintecc, een softwareontwikkelaar voor smart and connected machines.
Jonathan Turner is Technical Manager Vision Systems and Vision Guided Robotics bij Keyence.
Hij is verantwoordelijk voor het team application engineers (Vision & Vision Guided Robotics) in 11 Europese landen!
Laurent Mattheys is als Local Director Robotics verantwoordelijke voor de robotica afdeling van Stäubli binnen de Benelux. Zijn takenpakket: Sales, Technical Sales Support en After Sales. Verder heeft hij ook een technische achtergrond als Application Engineer.
Absoluut! Schrijf je collega apart in via het registratieformulier op deze eventpagina. Max. 2 deelnemers van hetzelfde bedrijf. 
Dit C-Table event wordt gratis aangeboden door ConXioN. Je hoeft je enkel op voorhand in te schrijven op deze eventpagina.
Kan je er last minute niet bij zijn? Houd ons op de hoogte via events@conxion.be.
Annuleer je je inschrijving op minder dan 72 uur voor de sessie, dan rekenen we een no-show kost aan van 85 EUR.
Hourly Schedule
Agenda
11u00

-

11u20

Aankomst en verwelkoming

Met glaasje bubbels
11u20

-

11u25

Intro

Sprekers

Kevin Couvreur
11u25

-

11u55

VINTIV

The Future of Machines

Sprekers

Timen Floré
12u15

-

12u45

Stäubli

Why still no robotics in your factory? It's about time!

Sprekers

Laurent Mattheys
13u00

-

13u30

Keyence

De mogelijkheden van visie en inspectie

Sprekers

Jonathan Turner
13u45

-

14u15

Vintecc

The future of machines

Sprekers

Vincent Theunynck
14u15

-

15u00

Netwerkmoment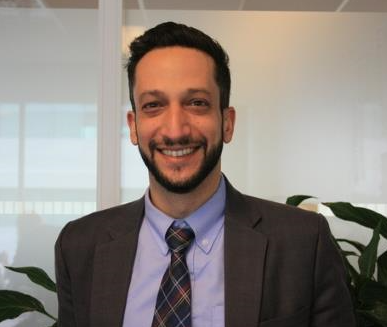 Jonathan Turner
Technical Manager Vision Systems and Vision Guided Robotics | Keyence
Sprekers
Jonathan Turner

Technical Manager Vision Systems and Vision Guided Robotics | Keyence