Aftermovie Business Innovation Summit – 360° innovatie
Aftermovie Business Innovation Summit – 360° innovatie
De aftermovie van het ConXioN Business Innovation Summit is er! Een summit volledig in het teken van innovatie.
Dat innoveren belangrijk is in deze geconnecteerde wereld, bleek nogmaals uit de keynotes van onze gastsprekers. Het is een onderscheidende factor voor elke business, want dit brengt de nodige added value aan uw producten en diensten. Bovendien zorgt een innovatieve strategie voor uw toekomstige groei, winstgevendheid en productiviteit.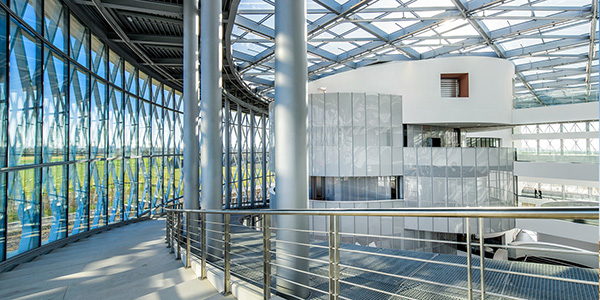 Keynotes:
Business Innovation | Vincent Van Quickenborne | Burgemeester Kortrijk 
How to create a laboratory for the future | Tjorven Denorme | Founder of Hack Belgium
Everything computes | Eddy Biesemans | Head of worldwide Internet of Things business at HPE
Moving forward in a connected world | Xavier Bourgois | Senior Vice President IT at Barco
The New Business innovation partnership | Chris Debyser | CEO of ConXioN
The Barco Experience Tour | Yves Bryse, Liesbet Soenens & Wim Verstraete | Barco
De samenvatting, interviews en highlights van de keynotes komen binnenkort online, geniet alvast van deze aftermovie over 360° innovatie en de fantastische community die aanwezig was. Till next time!