B-WISE-gebruiker? We brengen je graag op de hoogte van enkele nieuwe features. Daarnaast kan je rekenen op enkele tips & tricks die je gebruik van deze softwaretool alleen nog maar kunnen vereenvoudigen. Lees vooral verder!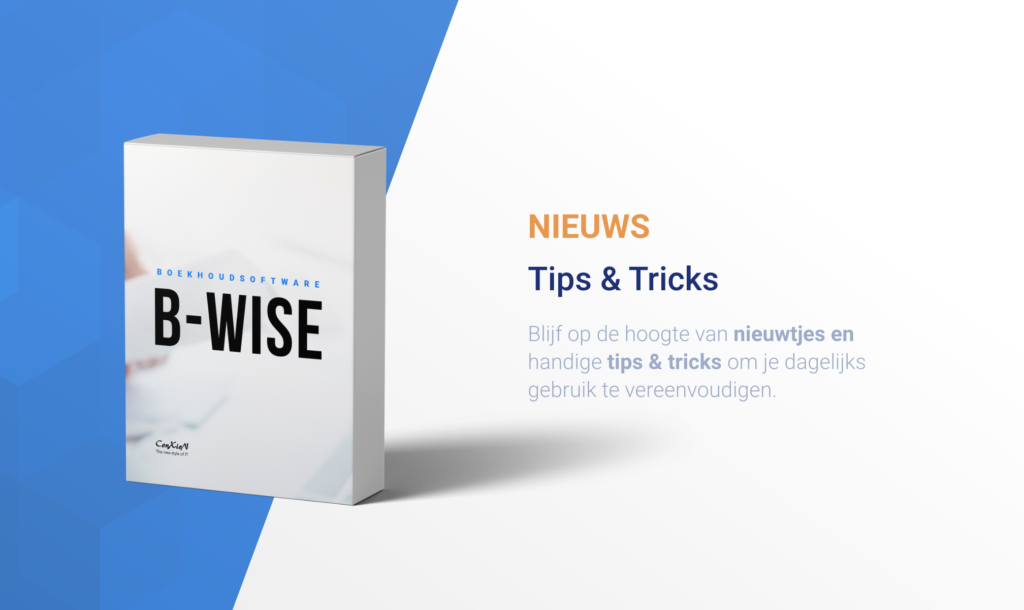 Nieuw: nummering per maand
Vanaf versie 2.0.0.465 is het mogelijk om een nummering per periode in te stellen, voor zowel aan- als verkoopfacturen. In onderstaand voorbeeld wordt er voor boekjaar 2022 gewerkt met een nummering per maand.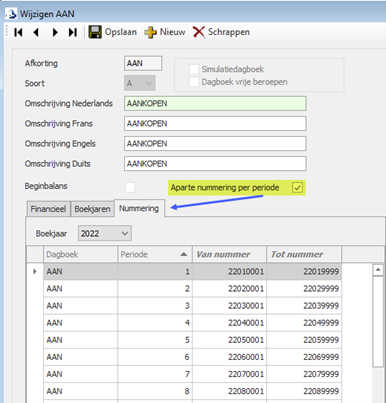 Je kan dit zelf instellen via Basisbestanden > Parameterbestanden > Algemene parameters > tabblad Firma. Onderaan kan je de nummering per periode activeren.
Vervolgens geef je aan of het boekjaar deel uitmaakt van de nummering en uit hoeveel cijfers dit boekjaar bestaat.  Tenslotte stel je het aantal cijfers van het volgnummer in. Hou er wel rekening mee dat het totaal aantal cijfers van het documentnummer maximum 8 posities lang mag zijn.

Nieuw: land in overzicht klanten/leveranciers
Vanaf versie 2.0.0.468 is het mogelijk om ook het ISO-land op het overzicht te zien bij het opvragen van klanten en/of leveranciers. Hiervoor volstaat het om via de Veldkiezer het veld Land op het overzicht te slepen.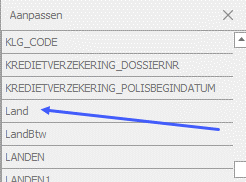 Wist je dat je zelf velden op het overzicht van klanten/leveranciers kan slepen, velden kan verwijderen, kolommen verplaatsen…? Daarnaast zijn er nog tal van extra mogelijkheden, zoals groeperen op een bepaalde kolom, een autofilter rij tonen…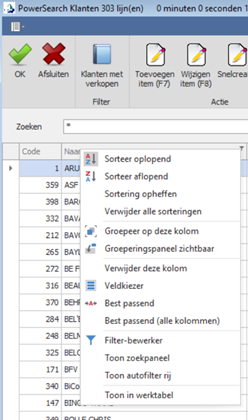 Vind je een bepaald menu niet terug? Dan kan je dit zoeken via Ctrl + D of via het menu Help. Hier vul je je zoekterm in, bv. 'artikels'. Vervolgens krijg je een lijst te zien van alle menu's waarin dit woord voorkomt. Je kan dat menu dan eenvoudig openen.

3. Vaste tekst op je facturen
Wil je onderaan je factuur graag een vaste tekst plaatsen (bv. een tekst met informatie over de verlofperiode van je bedrijf)? Dit kan je doen via Basisbestanden > Firmagegevens > tabblad Facturatie layout.
Onderaan kan je voor de verschillende talen een tekst invullen die wordt voorgesteld bij het factureren. Daar heb je nog altijd de mogelijkheid om deze tekst te wijzigen.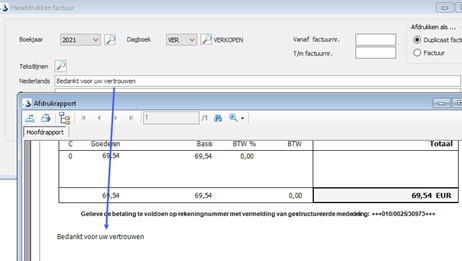 Heb je hier nog vragen bij? Of wil je graag meer informatie over B-WISE?