Zero-day in Outlook: hoe kan je updaten?
Er is een kwetsbaarheid aangetroffen in Microsoft Outlook wanneer er gebruik wordt gemaakt van een on-premise Exchange Server. De kwetsbaarheid maakt het mogelijk om malware te activeren via een kwaadaardige mail, zonder dat deze mail geopend wordt.
De kwetsbaarheid treft wie een on-premise Exchange Server gebruikt. Wie Microsoft 365 gebruikt of een mobile client (iOS of Android), kan de mails wel nog ontvangen én doorsturen, maar er kunnen op die manier geen gegevens gestolen worden.
De Outlook-client blijft wel kwetsbaar zolang er niet gepatcht wordt. Het is dus van groot belang om te updaten, ook wanneer je Microsoft 365 gebruikt. De laatste versie van Outlook verkrijg je op deze manier:
1. Open een programma binnen Microsoft 365 (dat kan bijvoorbeeld Word zijn).
2. Klik linksboven op 'Bestand'.

3. Klik onderaan op 'Account'.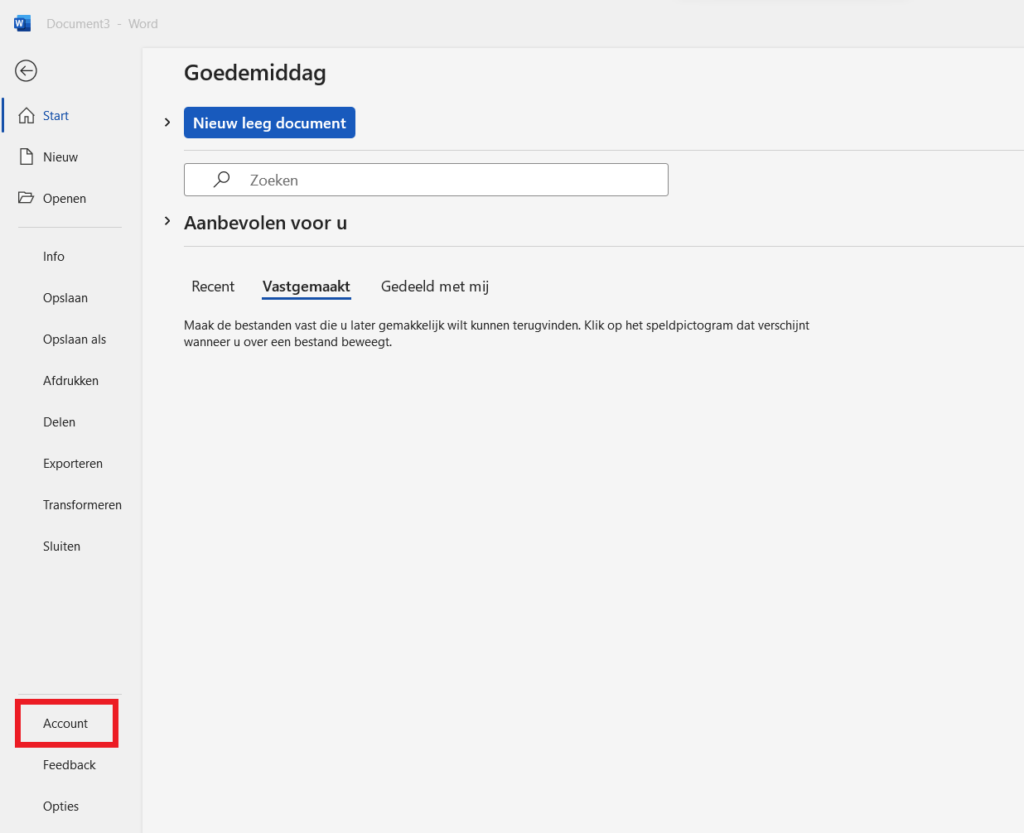 4. Klik bij 'Office-updates' op 'Bijwerkopties' en selecteer 'Nu bijwerken'. Microsoft zal de laatste versie van jouw Microsoft 365-applicaties installeren.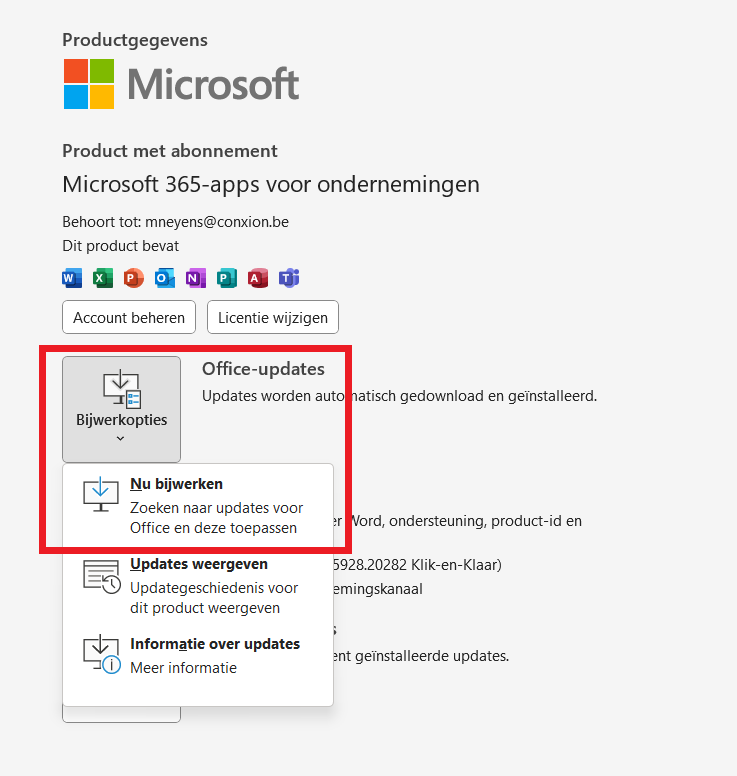 Klanten met een Managed Services-contract die met een on-premise Exchange Server werken, worden door ConXioN gecontacteerd en begeleid.
Heb je nog vragen? Contacteer onze Service Desk Engineers voor advies.