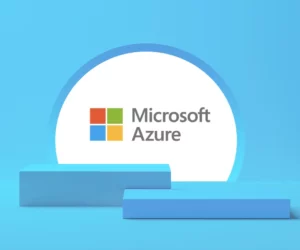 Azure Academy | Cloud Center of Excellence: what and why
Een cloud center of excellence (CCoE) is dé best practice benadering om cloud-enabled transformatie te stimuleren. CCoE is een gecentraliseerde bestuursfunctie voor de organisatie en vervult een adviserende rol voor de centrale IT-, businessunit-IT en gebruikers in de onderneming. Om ervoor te zorgen dat deze cloudadoptie succesvol verloopt, dienen organisaties over de juiste vaardigheden en structuur beschikken. Wij geven je alvast de grootste fundamenten mee!
Een CCoE is een gecentraliseerde governancefunctie voor de organisatie en ondersteunt zowel IT als Business. Een CCoE kan je beschouwen als katalysator binnen je onderneming om digitale transformatie te versnellen.
Taken die standaard opgenomen zijn binnen het CcoE:
1. Cloud policy
2. Cloud security
3. Cost governance
4. Cloud Knowledge Drivers
5. Community
In onze discovery workshop gaan we dieper in op wat CCoE voor jouw organisatie kan betekenen en hoe ConXioN kan helpen om jouw organisatie daar in te ondersteunen.

Benieuwd? Schrijf je dan in voor deze gratis webinar!
Op de dag zelf is het best om ons telefonisch te contacteren of er nog plaats is.