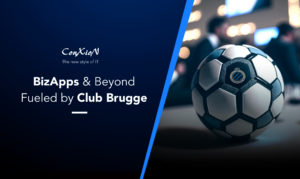 BizApps & Beyond: Fueled by Club Brugge
Benieuwd of de hype rond Microsoft 365 Copilot terecht is? (Spoiler alert: it is!) Te weten komen hoe data jouw bedrijf kan boosten? Experts van Microsoft, Club Brugge en ConXioN laten de wondere wereld van Business Applications voor je open gaan en inspireren je om de volgende stappen in je digital journey te zetten.
Buckle up, want Experience Center Director Kevin Couvreur trapt de sessie af. Hij leidt je doorheen het Microsoft 365-landschap met een overzicht van alle Business Applications. Benieuwd naar wat het ecosysteem voor jou kan betekenen?
Data hoeft niet saai te zijn. Dat bewijst ook Mark van Wijnen, Digital & Innovation Lead bij Club Brugge. Hij geeft het juiste voorbeeld en vertelt hoe data je regelrecht naar innovatie kan katapulteren.
Last but not least: Hans Verbeeck, Partner Technology Strategist bij Microsoft. Hij slaat je met verstomming door de mogelijkheden van de gloednieuwe Copilot te demonstreren. Maar opgepast: de weg naar A.I. ligt ook bezaaid met heel wat risico's…
Scoor je ticket en geef je concullega's het nakijken. The future is now.
Absoluut! Schrijf je collega apart in via het registratieformulier op deze eventpagina. Max. 2 personen per bedrijf.
Dit Round Table event wordt gratis aangeboden door ConXioN en Club Brugge. Je dient je enkel op voorhand in te schrijven via de eventpagina.
Je kan je tot 72 uur voor het event nog gratis uitschrijven. Geef je ons pas later een seintje? Dan zijn we genoodzaakt de cateringkost van €95  door te factureren. 
Hourly Schedule
Agenda
11.00

-

11u20

Aankomst en ontvangst

Met bubbels
11u20

-

11u30

Intro

Welkomstwoord door ConXioN's CEO

Sprekers

Chris Debyser
11u30

-

12u10

BizApps: Where are we now?

De kracht van het ecosysteem

Sprekers

Kevin Couvreur
12u20

-

12u50

Het belang van gegevensintegratie

Naadloze koppeling van applicatiedata

Sprekers

Sandra Van den Hecke
13u20

-

13u50

The future of membership

Interactive data & innovation session

Sprekers

Mark Van Wijnen
14u10

-

14u40

De kracht van Azure AI-Stack

ChatGPT, Microsoft 365 Copilot & Cognitieve services

Sprekers

Hans Verbeeck
14u40

-

15u00

Q&A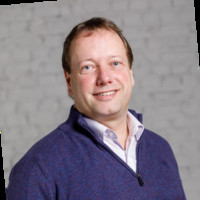 Chris Debyser
CEO ConXioN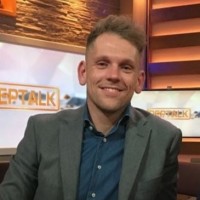 Mark Van Wijnen
Marketing Intelligence Coördinator Club Brugge
Sprekers
Mark Van Wijnen

Marketing Intelligence Coördinator Club Brugge