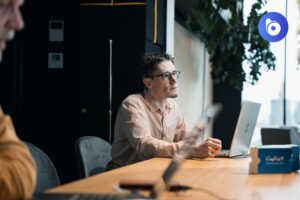 B-WISE sessie: Facturatie
Heb je een nieuwe collega in het bedrijf? Of wil je nog eens een basisopleiding volgen rond B-WISE?
Dat komt goed uit, want onze experten organiseren de opleiding facturatie m.b.t. het basisgebruik in B-WISE.
Klanten/leveranciers/alg. rekeningen en artikels aanmaken
Veel meer opzoeken via talloze opzoekmogelijkheden (rechtermuis/sorteren/groepen/…)
Werken met werktabellen om gegevens te filteren
Uw eigen favorietenbalk instellen
Commerciële doc. aanmaken, gaande van offerte, over bestel- en leveringsbon tot factuur.
Tips and trics
Klaar voor een nieuwe opfrissing rond B-WISE? Dan is deze sessie ideaal voor jou! 
Schrijf jou en/of je collega in via het onderstaande registratieformulier. 
Benieuwd wat de verdere mogelijkheden zijn binnen B-WISE? Bekijk dan zeker ook de sessie Boekhouden. Wie weet is dit ook iets voor jou!
Absoluut! Schrijf je collega apart in via het registratieformulier op deze eventpagina. 
Deelnemen aan deze sessie kost €70 p.p. (excl. BTW)