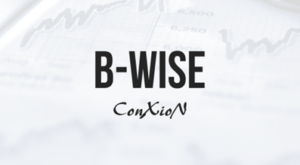 Infosessie: ConXioN Account.Net wordt B-WISE
Het einde van het boekhoudpakket ConXioN Account.Net versie 1 is in zicht. We maken jullie dan ook graag warm voor de geduchte opvolger: B-WISE. Hetzelfde principe als ConXioN Account.Net, maar met nog meer voordelen, mogelijkheden en features. Het doel van deze sessie is om jullie warm te maken voor het nieuwe platform, jullie te informeren en vooral te inspireren.
Tijdens deze sessie sommen we dus even de grootste voordelen op van het B-WISE pakket, geven we een volledige update van de laatste nieuwtjes en brengen we een hands-on demo die het geheel praktisch zal voorstellen.
Hieronder vind je een overzichtje van de topics die aanbod zullen komen gedurende deze infosessie:
Autonomie:
– Zelf velden toevoegen aan overzichtsschermen van klanten/leverancier/artikels
– Zelf nieuwe artikels importeren/updaten via een wizard
– Zelf resultaten opvragen (via een soort draaitabel) en deze bewaren voor latere consultatie
Werktabellen:
– Gemakkelijk via werktabellen de backorders van klanten/leveranciers opvragen
– Etiketten klanten met verkopen maken
– Historieken
Andere:
– Klanten/leveranciers of artikels aanmaken via 'snelcreatie' in B-WISE
– Uitgebreid stockbeheer/inventarisopname
– Ontelbare mogelijkheden om aan prijzenbeheer artikels te doen
Nadien is er een Q&A-moment voorzien waarbij je al je concrete vragen kan stellen aan onze experten.
Het dragen van een mondmasker is langer verplicht in ons Experience Center.
Geef een seintje aan de eventorganisator of mail naar events@conxion.be als je een extra deelnemer wil meebrengen.
Hourly Schedule
Agenda
13.30

-

13.45

Ontvangst en verwelkoming

In het ConXioN Experience Center

Sprekers

Kevin Couvreur
13.45

-

13.50

Introductie

Korte intro door Experience Center Director, Kevin Couvreur

Sprekers

Kevin Couvreur
13.50

-

14.00

B-wise deel 1

Alle voordelen op een rijtje

Sprekers

Mark Van Wijnen
14.00

-

14.50

B-wise deel 2

Demo

Sprekers

Dirk Dumon
14.50

-

15.00

Q&A

De ideale gelegenheid om concrete vragen te stellen aan onze gastsprekers.

Sprekers

Dirk Dumon
15.00

-

16.00

Netwerkmoment

Met een glaasje bubbels 🥂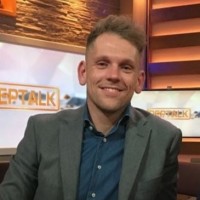 Mark Van Wijnen
Marketing Intelligence Coördinator Club Brugge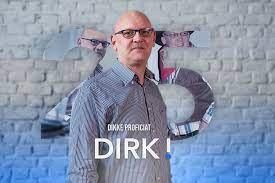 Dirk Dumon
Teamlead Software