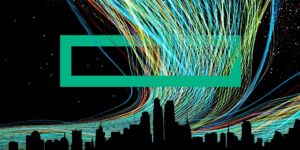 HPE Round Table: What's next & what's new
Byebye webinars, hello on premise events 👋
Het is zo ver! Na héél lang wachten mogen we jullie officieel terug ontvangen in ons inspirerende Experience Center. We gooien onze deuren weer open en starten met één van onze toppers: het HPE Round Table event. Tijdens dit type event nodigen we high-end sprekers uit om over hot topics te spreken terwijl sterrenrestaurant Marcus je verwent met een culinaire lunch. 
Gastspreker Geert Kuijken, HPE Enterprise Architect, geeft jullie doorheen deze sessie de allernieuwste HPE server- en storage updates . Daarna neemt hij je mee naar de toekomst van Hybrid IT. Wat er ons in de toekomst staat te wachten op vlak van Hybrid IT, kom je tijdens deze keynote te weten.
Een veilige en robuuste infrastructuur ligt aan de basis van elke succesvolle onderneming. Traditionele netwerken werden echter niet ontworpen voor nieuwe uitdagingen als datagroei, IoT-toestellen, massaal thuiswerk of edge computing. Gelukkig komt Aruba hieraan tegemoet! Ontdek tijdens deze sessie alle voordelen van een uniform netwerk.
HPE GreenLake is een intuïtief platform waarbij je o.a. eenvoudig je resources kan inzetten, kosten kan bekijken en je capaciteit kan voorspellen. Hiermee vermijd je hoge initiële kosten en dure overprovisioning en betaal alleen voor wat u gebruikt. Daarnaast verminder je je zorgen én je kosten met schaalbare capaciteit die klaar staat wanneer jij die nodig hebt. Geef de last van IT-beheer uit handen en maak resources vrij met volledig beheerde cloudservices!
Wil jij volledig up-to-date zijn van de laatste HPE-nieuwtjes? Wil je meer weten over Aruba? Benieuwd wat Greenlake voor jouw bedrijf kan betekenen?
Dan is deze sessie zeker iets voor jou!
Schrijf je gratis in en beleef deze unieke sessie samen met tal van andere IT-managers en CIO's.
Opgelet: bij een no show zijn we verplicht de cateringkost van 95 EUR aan te rekenen.
Hourly Schedule
Agenda
11.00

-

11.15

Verwelkoming en ontvangst

Introductie ConXioN & tour de table.

Sprekers

Kevin Couvreur
11.15

-

12.00

Hybrid IT

What's next and what's new?

Sprekers

Geert Kuijken
12.00

-

12.45

HPE GreenLake edge-to-edge Platform

The cloud that comes to you.

Sprekers

Geert Kuijken
12.45

-

13.00

HPE Aruba

Versterk je netwerk en geef je business een boost! 🚀

Sprekers

Jerry Garcia
13.00

-

13.30

Q&A

De ideale gelegenheid om concrete vragen te stellen aan onze gastsprekers.
13.30

-

15.00

Food Experience & netwerkmoment

Door sterrenrestaurant Marcus.