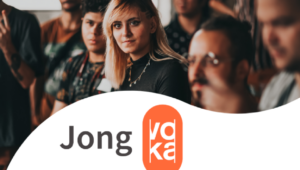 Jong Voka On Tour – The Waregem Edition
Op dinsdag 23 augustus gaat Jong Voka opnieuw 'On Tour', dit keer naar Waregem! Ze bezoeken er Concordia, Feelds en sluiten af in ons unieke ConXioN Experience Center. 
Op dinsdag 23 augustus trekt Jong Voka naar The City Of Waregem! "We zijn er te gast bij ConXioN, een gespecialiseerd ICT-bedrijf met focus op Digitale Transformatie en Cybersecurity. Het bedrijf kan uitpakken met een indrukwekkend groeiverhaal en is tevens trouwe businesspartner van het Amerikaanse Microsoft."
Meer zien van het Waregemse ondernemerschap? Schrijf je dan zeker in voor Jong Voka On Tour en bezoek voorafgaand nog 2 vooraanstaande bedrijven. Ze werpen een blik achter de schermen van Concordia, de (bijna 100-jarige!) specialist in hoogwaardig technisch textielweefsel, en Feelds, fabrikant van 100% Belgisch kunstgras dat recent zijn eerste overname deed.
Net zoals bij de vorige edities kan je ervoor kiezen om enkel deel te nemen aan Jong Voka Visits (vanaf 18.30 uur) of om voorafgaand ook deel te nemen aan Jong Voka On Tour (vanaf 13.30 uur). Alle informatie over Jong Voka Visits ConXioN vind je hier.
Hourly Schedule
Agenda
13u30

-

13u45

Ontvangst bij ConXioN

Parkeergelegenheid voorzien
13u45

-

14u00

Vertrek naar Feelds
14u00

-

15u30

Aankomst bij Feelds

Blik achter de schermen en ondernemersverhaal door Werner Goemaere
15u30

-

15u45

Vertrek naar Concordia
15u45

-

17u30

Aankomst bij Concordia

Case en ondernemersverhaal door Manu Tuytens & kunstrondleiding in thema 'Hoe kan kunst ondernemerschap inspireren?'
17u30

-

18u00

Vertrek naar ConXioN
18u00

-

18u30

Aankomst en ontvangst bij ConXioN
18u30

-

20u00

Experience tour bij ConXioN en ondernemersverhaal

Sprekers

Chris Debyser, Kevin Couvreur
20u00

-

22u00

Wining & dining @ ConXioN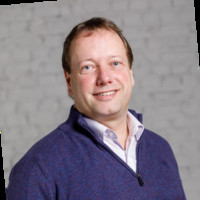 Chris Debyser
CEO ConXioN