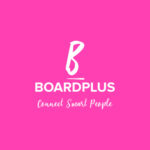 Night of the Board | Cybersecurity
Connect Smart People.
Een mooie avond, een schitterende omgeving & 3 zeer interessante keynote sprekers rond een hot topic 'Cybersecurity'. Kurt Callewaert (Howest), Maarten Verhaghe (VDV iLAW) & Nico Sienaert (Microsoft) zijn experts binnen dit domein en nemen jullie die avond graag mee in hun leefwereld. Bedoeling is dat zij hun kennis met jullie delen, via hun talloze tips kunnen jullie snel anticiperen want er staat echt veel te veranderen.
Na deze interessante keynotes bieden we voldoende opportuniteiten om te gaan netwerken met heel wat andere ondernemers en C-levels. Wij zorgen voor de catering en zorgen voor heerlijke food & drinks! Wat denk je, klinken we binnenkort samen op 2023?
Juist, 2023 zetten we graag in met een positieve, inspirerende boodschap, want… ondernemen doe je niet alleen – jij bent niet alleen. Laat je omringen door collega-ondernemers, deel je verhaal, netwerk voluit en geniet van een unieke avond in een schitterende omgeving.
Door de grote interesse en het hoge aantal inschrijvingen hebben we onze locatie aangepast en verwelkomen we je graag in het ConXioN Experience Center in Waregem.
18.00 uur: Warm welkom & ontvangst.
18.20 uur: Het woord aan Lynn Rambour (Boardplus) & Chris Debyser (ConXion)
18.40 uur: Inspirerende keynotes over de topic 'cybersecurity' door gastsprekers:

18.40-19.20 Kurt Callewaert Howest Manager Digital Transformation.
Specialist AR/VR/XR , Cybersecurity , Industrial security , Blockchain , AI , Data Privacy , RPA , Game Technology , web3 , The Metaverse.
19.20-20.00 Maarten Verhaghe – Advocaat bij VDV iLAW 
15min pauze
20.15-20.35 Nico Sienaert – Security GTM Lead Microsoft.
Leading the Security business for the BeLux market including strategy, planning, execution & advocacy. Overseeing Sales, Marketing and Operations activities.

20.45 uur: Netwerkreceptie met heerlijke food & drinks
22.30 uur: Voorziene einde
Bijkomend doel is om tijdens deze boeiende avond jouw professioneel netwerk als ondernemer uit te breiden. We zorgen er tegelijkertijd voor dat de skills van onze Boardplus–Advisors worden verbeterd. Wij merken dat heel wat bedrijven bezig zijn met de toekomst en vragen hebben over deze topic, daarom is het onze plicht om onze externe adviseurs up2date te houden voor hun komende Raad van Advies mandaten. Het is zo dat in 2023 heel wat staat te veranderen op het vlak van cybersecurity/GDPR, daarom willen we de bedrijven en adviseurs die donderdag meenemen in de wondere wereld van het web via dit boeiende NETWERKEVENT.
Afsluiten doen we met een netwerkreceptie waar adviseurs, bestuurders en ondernemers kennis met elkaar kunnen maken.
Doel van ons gelimiteerde EVENT is jullie informeren, inspireren en jullie netwerk kwalitatief te laten uitbreiden.
Ondernemers en C-level.
Board Advisors & toekomstige Board Advisors.
IT afdelingen + Iedereen die interesse heeft in dit thema.
Locatie ConXion Experience Center te Waregem.
Er is een maximum van 75 personen.
Investering van 165 euro/persoon (excl. btw)
Definitieve registratie na online betaling. 
Je begrijpt dat wij bij no-show geen inschrijvingen terugbetalen.
Hourly Schedule
Agenda
18u00

-

18u20

Verwelkoming & ontvangst
18u20

-

18u40

Lynn Rambour (Boardplus) & Chris Debyser (ConXion) on stage
18u40

-

19u20

Kurt Callewaert on stage

Manager Digital Transformation @ Howest
19u20

-

20u00

Maarten Verhaghe

Advocaat @ VDV iLAW
20u00

-

20u15

Pauze
20u15

-

20u35

Nico Sienaert

Security GTM-lead @ Microsoft
20u35

-

22u30

Netwerkreceptie

Met food & drinks
Sprekers
Chris Debyser

CEO ConXioN