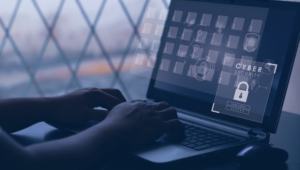 Power session: Basic security in 4 stappen voor jou en je bedrijf
Een veilige werkomgeving is zo belangrijk, zowel privé als op het werk. Hoe creëer je nu net die veiligheid? Wat heb ik hiervoor nodig en hoe begin ik hieraan? Wij tonen het je in 4 simpele stappen!
Stap 1: Een goed wachtwoord
Stap 2: Antivirus
Stap 3: MFA
Stap 4: Phishing
Een goed wachtwoord.
Het klinkt vanzelfsprekend, maar heel wat mensen gebruiken nog steeds een zwak wachtwoord. Je trouwdatum, de naam van je viervoeter, de geboortedatum van je kind, dit soort wachtwoorden is aas voor hackers.
Antivirus.
Er is een ruime keuze aan antivirussystemen, maar welk systeem heeft jouw bedrijf vandaag nodig? Wat kunnen de gevolgen zijn als je géén antivirus geïnstalleerd hebt?
MFA.
MF-what? Slaan er bij het horen van deze term heel wat alarmpjes af in je hoofd? No need to worry. Tijdens deze sessie lichten we toe wat MFA precies inhoudt, waarom je het nodig hebt en hoe het precies in z'n werk gaat.
Phishing.
Geen vissers die op zoek zijn naar karpers, wél naar jouw bedrijfsdata. Waarom dit zo gevaarlijk is, wat de gevolgen van phishing zijn en de methoden van phishing leggen we je allemaal grondig uit.
Ook in 4 stappen richting een stevige, basic security uitvalsbasis?
Schrijf je in!
Het dragen van een mondmasker is verplicht wanneer men zich verplaatst of tijdens een experience tour. 
Geef een seintje aan de eventorganisator of mail naar events@conxion.be als je een extra deelnemer wil meebrengen.
Hourly Schedule
Agenda
14.00

-

14.15

Wachtwoorden
14.15

-

14.30

Antivirus
14.30

-

14.45

MFA
14.45

-

15.00

Phishing
15.00

-

15.15

Q&A