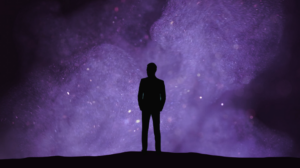 Webinar: Een cloud strategie "Waar moet je aan denken?"
Aan de slag gaan met cloud technologieën kan best ontmoedigend zijn: een overload aan cloudproviders en nog eens honderden services, in de vorm van bouwstenen, die door hen  worden aangeboden. Toch is het is belangrijk om deze services of bouwstenen te begrijpen wanneer je een cloud strategie wil uitbouwen. Deze 'bouwstenen' worden namelijk gebruikt om elk type applicatie in de cloud te maken en te implementeren. Cloudproviders bieden ook On-Demand computerresources en -services in de cloud, met Pay-As-You-Go-prijzen die kosten besparen. Heel wat keuze, heel wat vragen!
Elke organisatie migreert dus naar de cloud om te besparen of om het bedrijf meer veiligheid te bieden. De eerste stap in de goede richting, want op heden is veiligheid dé belangrijkste USP van een platform zoals Microsoft Azure.
Volgende topics komen aan bod tijdens de webinar & workshop: 
Wat is Cloud Computing en de verschillen tussen IaaS, PaaS, SaaS, DaaS, *aaS

 

Multi-tenancy in Cloud Computing en de verschillende modellen: full public, full private, hybrid, multi-cloud, enz

 
Inleiding in Azure DevOps en waarom je Azure DevOps zou gebruiken

 

Goverance op je Azure met Azure Management Groups, Azure Policy, Cost Analysis, …

 

Voordelen om te kiezen voor een Cloud model

 
Benieuwd of jij écht aan alles denkt bij het opmaken van een cloud strategie? Ontdek het tijdens deze webinar!
Absoluut! Je dient je collega enkel apart in te schrijven via de eventpagina.
Deze webinar wordt volledig gratis aangeboden door ConXioN. Je dient je enkel op voorhand in te schrijven via de website.