Goeie User Adoption en het belang ervan
Goeie User Adoption en het belang ervan
In een vorige blogpost toonden we je de 4 stappen naar een slimme en duurzame digitalisering. Dat zo een ingrijpend proces niet over één nacht ijs gaat, spreekt voor zich.
In deze blogpost lichten we kort het belang van een goeie User Adoption toe, want nu je bedrijf klaar is voor de toekomst, is deze stap heel belangrijk. Je transformatie kan er bij staan of vallen.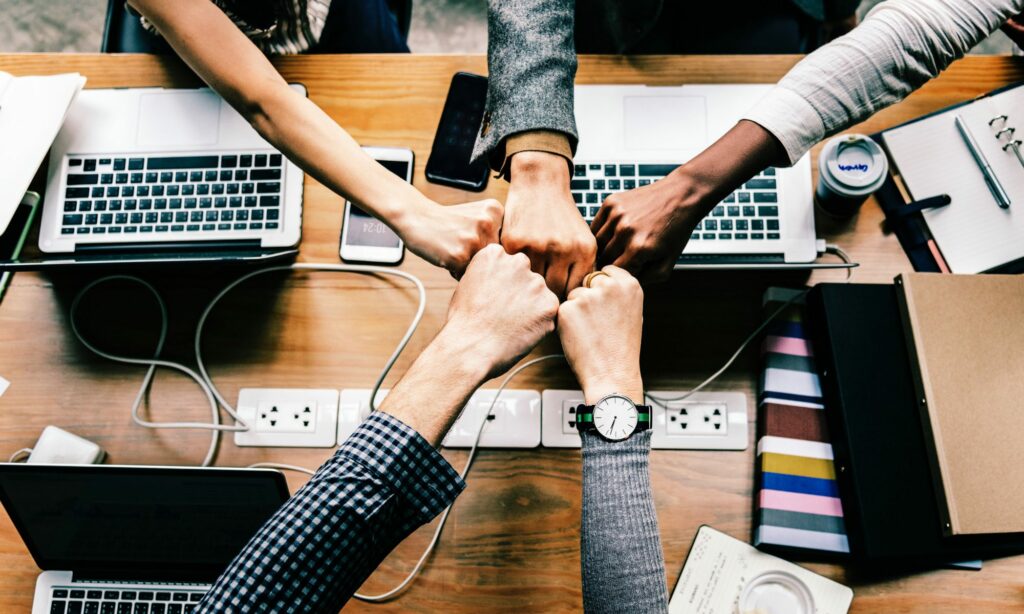 User adoption is de set processen die ervoor zorgt dat nieuwe gebruikers (je medewerkers) hun oude manier van werken vervangen door een nieuwe oplossing.
Nieuwe IT-tools, nieuwe software of veranderde bedrijfsprocessen vragen immers heel wat aanpassing bij je medewerkers. Hoe gaan ze er mee om? Bots je op weerstand? Is er voldoende kennis in huis?
Hoe zorg je er voor dat je medewerkers de nieuwe tools en al hun mogelijkheden optimaal zullen gebruiken? Hoe kunnen ze er het volle potentieel van leren inzien, begrijpen en inzetten? Het zijn slechts enkele factoren die je succes mee bepalen.
Wat houdt User Adoption in?
Onze jarenlange ervaring in digitaliseren leerde ons dat veel staat of valt bij een goeie training en coaching. En dat doorheen alle fasen van een project. Zo bouwden we een hoop ervaring op in hoe je met verandering omgaat. Als bedrijf, maar ook bij je medewerkers.
Kort samengevat bouwen we op 3 pijlers wanneer het gaat om User Adoption:
1 . Leren: zowel jij als je medewerkers (en misschien ook wel enkele van je stakeholders) moeten nieuwe kennis, ervaringen opdoen en skillsets aanleren om van de verandering en bijhorende nieuwe tools een succes te maken.
2. Change Management: om tot dat succes te komen heb je onder meer sterk leiderschap en goeie communicatie nodig. En hands-on training en begeleiding. Zo creëer je de broodnodige betrokkenheid en bereidheid om de nieuwe tools en werkwijzen correct toe te passen.
3. Governance: duidelijke afspraken maken goeie vrienden. Overzichtelijke, heldere communicatie, regels en richtlijnen omtrent de verandering, nieuwe bedrijfsprocessen en/of tools helpen je een heel eind op weg. Informatie, kennis en documentatie die het iedereen een pak makkelijker en begrijpelijker maken. Kennis die je laat groeien, zodat je medewerkers hun enthousiasme en opgedane ervaringen (spontaan) kunnen gaan delen met de rest.
Alvast 3 belangrijke pijlers als je van je vernieuwing of digitale transformatie een succesverhaal wil maken. ConXioN kan je hier in helpen. Wij geven regelmatig demo's en opleidingen die je bij ons in ons Experience Center kan bijwonen, of die we bij jou in-house kunnen geven.
Onze experts helpen je met plezier verder!